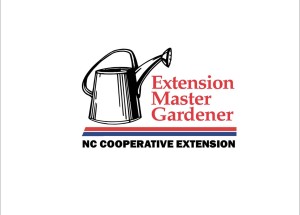 Since 1979 North Carolina Cooperative Extension Master Gardener Volunteers have been guiding homeowners in making environmentally sound decisions in their gardens, lawns and landscapes.
Extension Master Gardener volunteers work with NC Cooperative Extension to provide gardeners with unbiased, research based information on gardens, lawns and landscapes.
Under the guidance of Extension agents, volunteers complete a 40 hour training program, pass an examination, and complete a 40 hour internship. To remain active in the program volunteers must log a minimum of 20 hours of volunteer service and 12 hours of continuing education each year.
Seventy three counties offer the Extension Master Gardener program and there are currently over 4,000 active Extension Master Gardener volunteers.   Go to NCEMGV.org for information on how EMGVs can help you, how you can become and NC EMGV, and how you can support the program.